I have decided that I am no good at Summer dressing. I prefer layering and this is something which unfortunately is quite hard to achieve in the heat without running the risk of turning into something of a sweaty mess. I'd be lying if I said that I hadn't tried Summer layering already, twice this month I have donned my Shearling jacket only to literally tear it off as soon as I get outside realising my hopeful mistake. I think I am in a state of Autumn dressing denial. Anywhoo, it is only natural then that I should get all excited about the A/W 10 collection previews for certain high street stores. My favourite of course being Topshop's. I've said it before and I shall say it again, their Summer collections are bland. However their Winter collections are something of a winner with a multitude of looks and a mix of luxurious fabrics inspired by street style, bloggers and the runway; they most definitely are the leaders of the high street in that respect.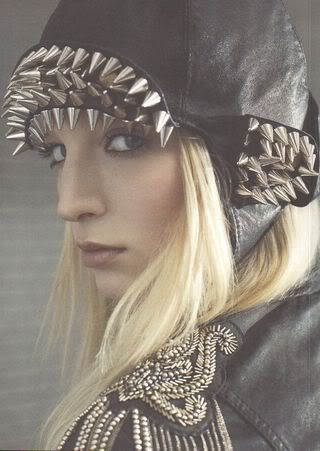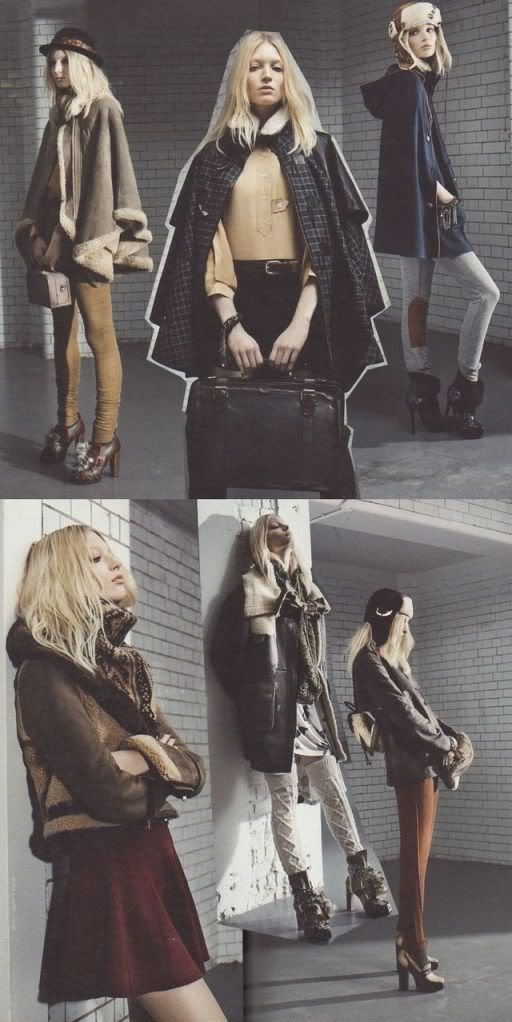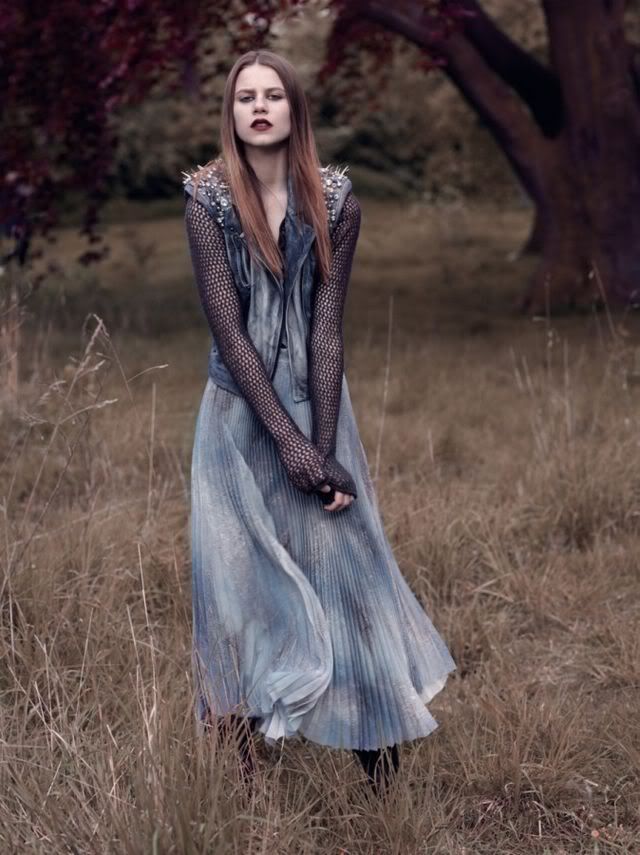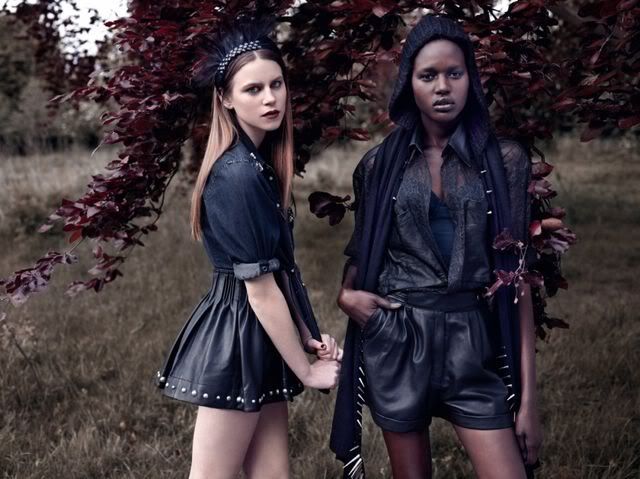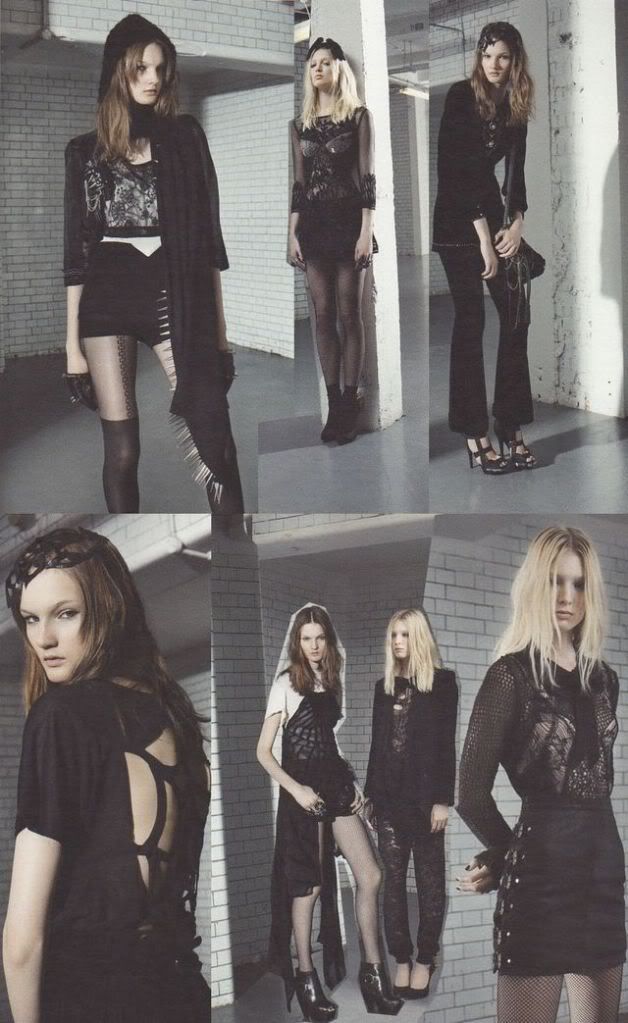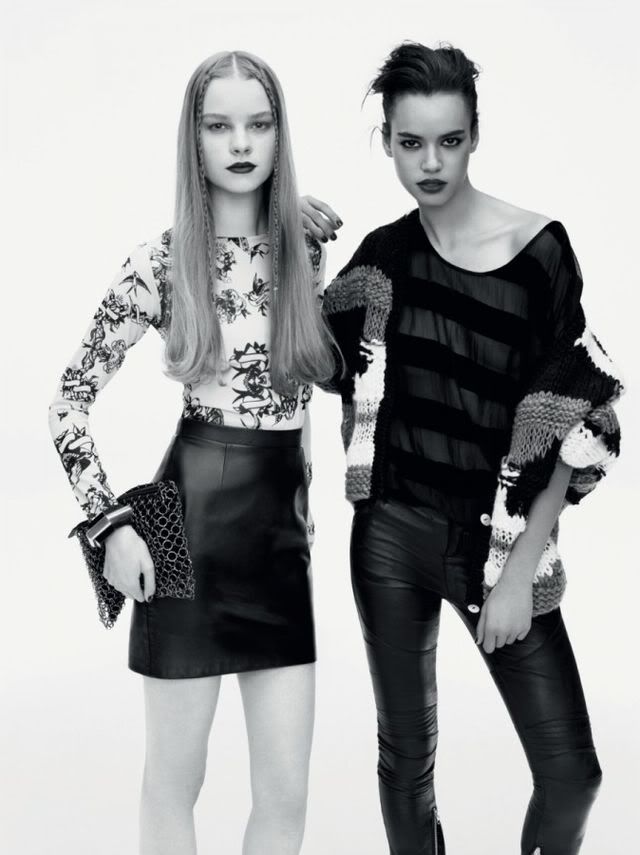 Once again exceeding expectations, the lookbook for their A/W 10 collection has impressed all. There are details upon details and each one more impressive than the last. A silver spike trim on a cloak for instance. Or a cotton tee layered underneath a metal bra perhaps. Personally I love everything I've seen and it has made me just that little more excited for Autumn time. The only thing I could possibly be worried about now is my Autumn bank balance.
P.S. Just before I published this post I noticed that I had wrote A/W 11 about twenty times. So excited for Autumn am I that apparently I'm a year ahead!