So news has spread (rather like wildfire) that Marc Jacobs is to expand his range to include a 'Plus Size' collection. Now 'Plus Size' is a phrase I can't abide, the connotations of this are not at all flattering to the lady it might be describing and it's not at all specific; for instance a UK 14 on the catwalk is often referred to as 'Plus Size' and on the High Street 'Plus Size' falls into the UK Size 16 range. Yet I personally would place UK Sizes 18 and over into the 'Plus Size' category as most High Street stores cater for UK Sizes 6 to 16.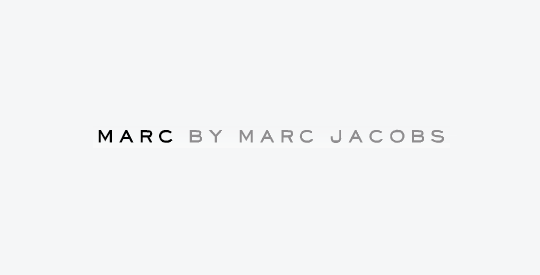 As Marc Jacobs is an established designer I am going to assume that the collection will provide for ladies over a UK Size 14, and this is obviously brilliant for a number of reasons. Not only will it help to transform the unrealistic runway body shape that we currently view as 'perfection' but it re-establishes the fact that we are sick of the 'one size fits all' mentality that many designers share. This shift in size range, although seemingly non-important, proves that consumers and their needs are still important and influential. More importantly, it shows that designers are taking note. Where there is a consumer need there will be a designer ready to provide. Unfortunately with the case of larger sized clothing there have not been many brands 'confident' enough to be the first to set an example. After all, so far it is mainly uncharted waters (save for the rather low-key 'Plus Size' Chanel and Dolce & Gabbana collections) and with the current unstable economy many designers prefer to play it safe with smaller sizes.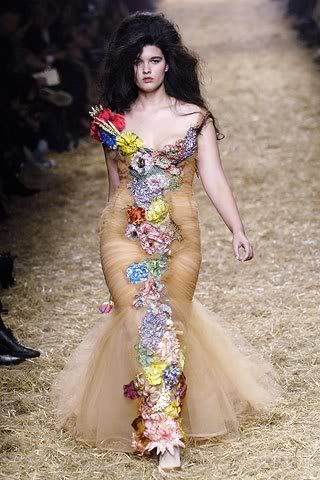 Thank God then for the more spirited and realistic designers, such as Marc Jacobs, who realise that the shape of the modern woman is constantly changing and that the skinny lanky frames of the 16 year old runway beauties are not a realistic or achievable image. Obviously I am not trying to say that a Size 16 should be the new standard, in fact I don't believe in any size standards as we are all different in structure and each person should be happy with whatever size they are. Nor should size be a constant obsession within the media and general society. The Prada A/W '10 show was a great example of women of different ages and sizes being celebrated individually for who they are, proving that diversity is beautiful.
Pullitzer Prizewinner Robin Givhan's article in the September issue of UK Elle beautifully argues the fashion tug of war with sizes and how our society is more than ready for an image shake up. Hopefully Marc Jacob's collection for the woman above a Size 14 will set a precedent for other designers who should realise that women come in all shapes and sizes. The collection won't be ready for about a year but I imagine that it will be anticipated with baited breath.