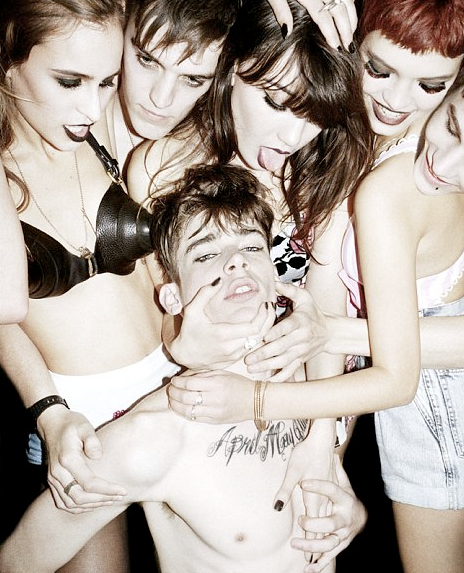 (Co. of Matt Irwin for Dazed and Confused)
I have been AWOL for many months now due to being crazy busy, but

I am back

and ready to take on the blogging world with gusto!
Some updates:
I am officially starting University in a few weeks as an International Fashion Marketing student!

Hopefully before Christmas, I may be lucky enough to get my hands on an adorable shop space in Liverpool City Centre where I'll be able to sell all my lovely vintage treats! I'm super excited :)


I am no longer a single lady, a bearded boy now occupates most of my shopping time.

I have lots and lots of goodies/ideas/inspirational fashion pieces to share with you all!

I have over 50 followers! My blog seems to have flourished whilst I've been away, I'm massively flattered!

Okay not so much of an update really, more of a revival post to let the Blog'o'sphere know that I'm back in action. I'm hoping to provide more updates on news in the world of beauty and I'll more than likely start uploading daily outfits etc.
Hope everyone is dandy!
Peace, love and shoes x